A significant advantage for the students in the welding program at the WAVS School is that they get practical, hands-on welding experience in addition to their classroom instruction. The school is often hired by businesses and residents in the community to do projects for them. This real-life experience teaches students the value of doing quality work and allows them to hone their skills for future employment. The revenue from the work also helps offset the cost of the program since the students' tuition only covers about 25% of the total cost of the program.
This last semester, the welding program was very busy with projects! Even with classes for this semester now complete, many students have chosen to come to the school while on vacation so they can continue working because there are still projects to be completed!
Here are just a few of the projects that have been completed or are in progress from this semester:
Church Benches: These benches were made for a church in Cadjens, a small village about 30 minutes outside Canchungo.
Security Gates: This is one of the most popular and common items that the students build. They are used to cover windows so they can be left open at night, enclose verandas so that these open-air porches are secure or build a fence around a house or compound. This specific gate was for a woman in the community named Ines, that everyone calls Dona Ines, which means Grandma Ines.
Roof for local agriculture co-op: The roof was part of a project to build a cashew drying warehouse that was built just down the road from the school at a local co-op called COAJOQ. The project was commissioned by Steves JC, a large engineering company that is also building the new parking complex at the national airport. Steves JC commissioned these same cashew drying warehouses in different regions around the country. The WAVS School was the last contractor to get a contract, but was able to finish the roof faster than the other four roof contractors. The Steves JC foreman said that the roof the WAVS students built was the best in quality.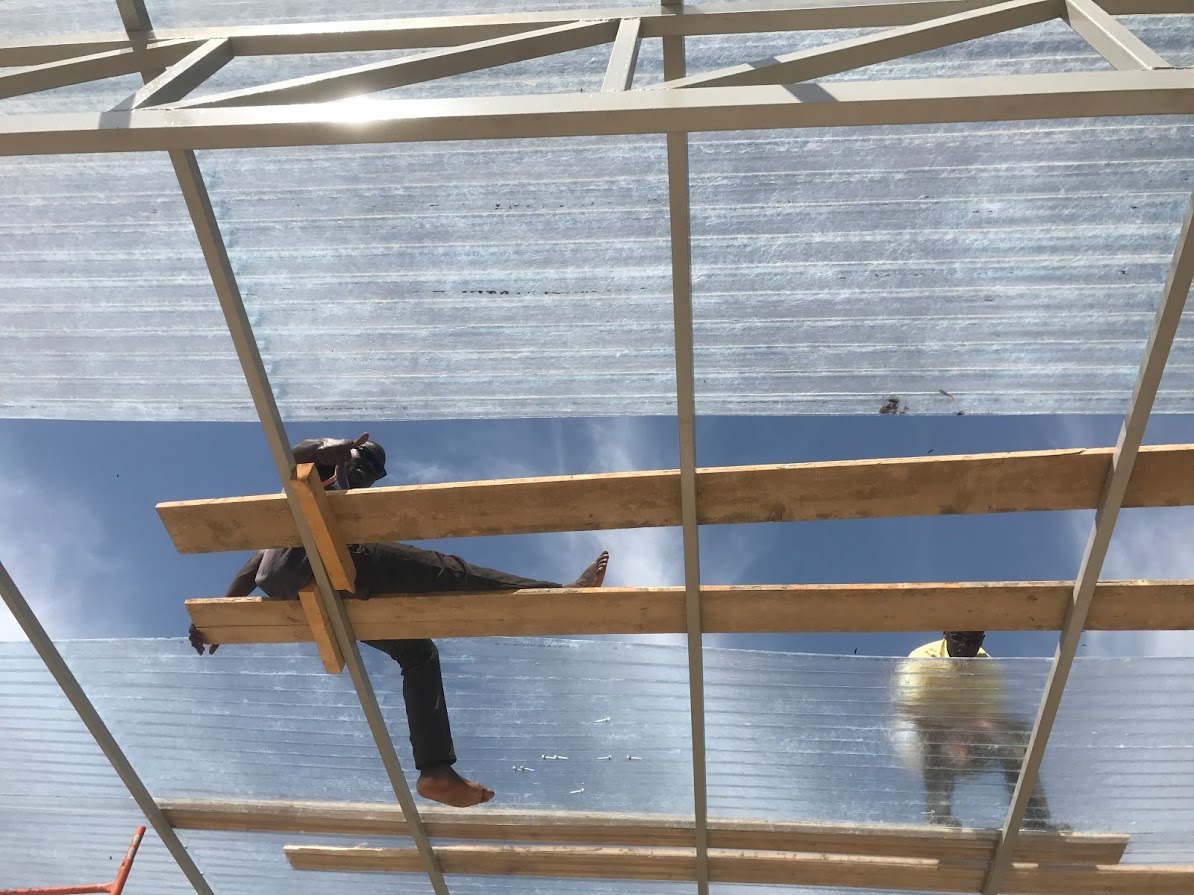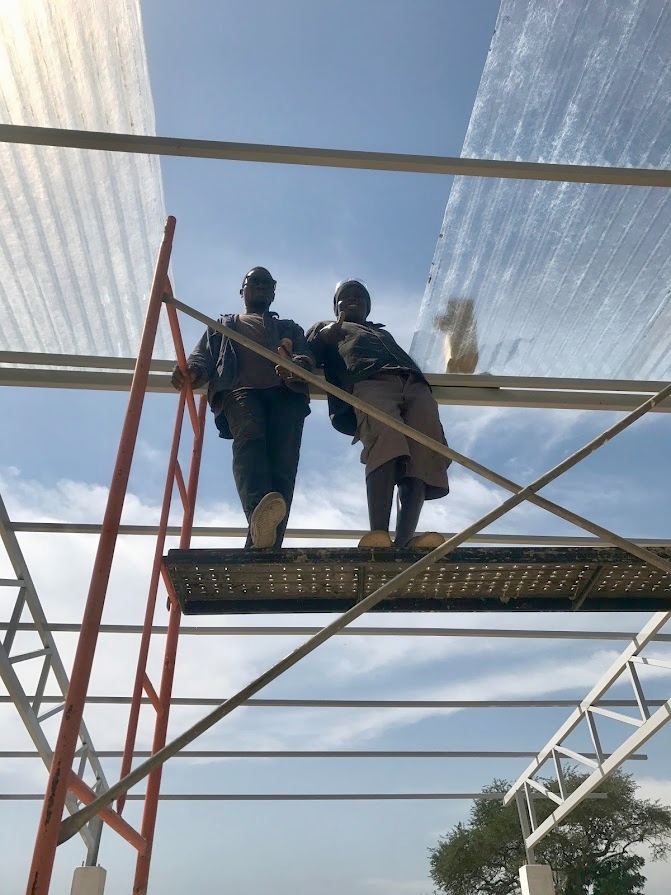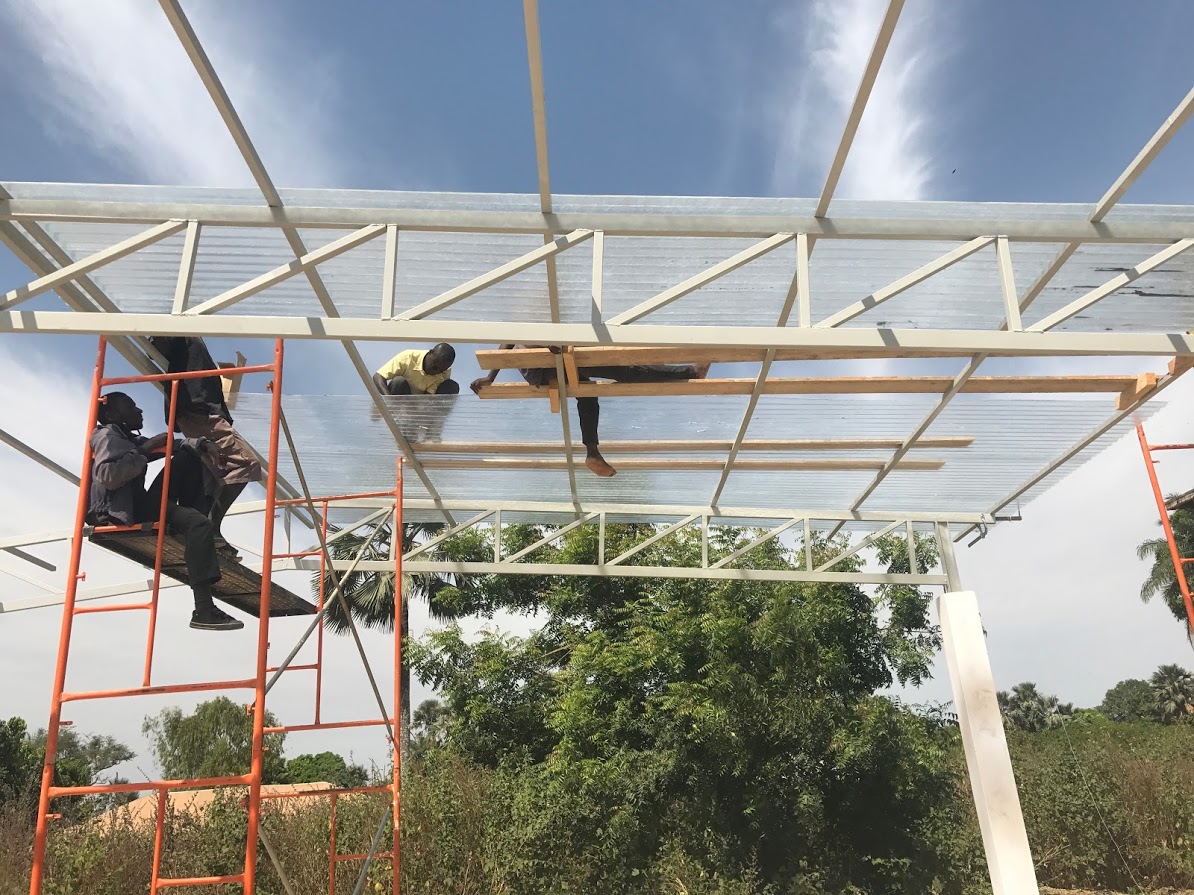 This holiday season, you can help equip more welding students with life-changing job skills. We invite you to give the Gift of Education with a year-end tax-deductible gift. This gift will help train 100 students in the first semester of 2018.
Each student pays tuition for the courses they take, but it only covers 25% of the total cost. The remainder of the costs are covered by generous donors like you. Help us raise $10,000 by December 31st to cover the remaining costs of the courses for these dedicated students. Any amount you give will help reach this goal!
Give the gift of Education.
Give Opportunity. Give Hope.